Over 1200 Clients Served. Over 1500 Cases Handled.
Representing You How We'd Want to Be Represented
At Law & Schriener, LLC, our team of attorneys in St. Louis, Missouri, have the knowledge and experience to provide reliable legal assistance in a wide range of criminal charges. We accept cases from clients across Missouri as well as federal court cases outside of the state. Don't face these challenges alone — contact us now to schedule a strategy session.
Criminal Appeals and
Post-Conviction Attorneys Serving St. Louis, Missouri
Motivated by Justice
At Law & Schriener, LLC, our dedication to justice fuels our commitment to helping you. With a deep passion for ensuring fair treatment within the legal system, we work to uncover new evidence and explore every avenue for potential relief.
Trust us to stand by your side, leveraging our expertise and relentlessly pursuit of justice to navigate the complex appeals and post-conviction process, ultimately striving to secure a brighter future for you. Reach out today to discuss your options.
Strong Attention to Detail
Our team in St. Louis, Missouri, approaches every case with strong attention to detail. We meticulously scrutinize trial records, legal documents, and evidence, leaving nothing behind.
This allows us to uncover potential legal errors, inconsistencies, or missed opportunities that could make a significant impact on your appeal or post-conviction proceedings.
Confident & Specialized Service
Count on us to passionately advocate for your rights, leveraging our specialized expertise to meticulously analyze your case, identify potential avenues for relief, and craft a compelling argument.
With our confident and specialized guidance, you can approach your legal challenges with newfound assurance, knowing you have a committed ally by your side. To learn more, contact our team.
Meet Our Lead Attorney
Kevin L. Schriener
Our attorney, Kevin Schriener, has over 30 years of extensive courtroom experience and can effectively challenge evidence, cross-examine witnesses, and negotiate with prosecutors to secure the best possible outcome for you.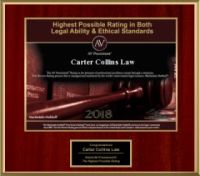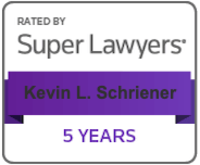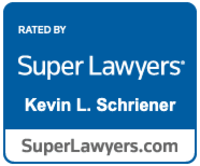 Client Testimonials
"Mr. Schreiner is an excellent attorney who handled my case with exceptional care. Each time I called or emailed him he responded if not the same day then the next. I never felt like just another case file he handled my case like a friend of the family. I really appreciate his sound advice and him going above and beyond to assist me in my legal matters."
"Mrs. Carter was honest and wasn't about the money but about the law and how she could help me. I have worked with her for years and would choose her over again."
"Kevin L. Schriener is a very dependable lawyer. He does his best and is always willing to go far and beyond. He'll take the necessary steps do whatever you request as long as it's in the guidelines of his profession. Thank you, Kevin, for all your hard work."
"I met Carter Law while at one of the lowest points in my life, as I'm sure most of her clients can say. From the very first moment I met her, I knew that I was in fantastic hands. She was never too busy to answer a question, and made me feel like I had a crusader who would truly fight for me. She would often go above and beyond the call of duty, and acted as a part-time confidant, as well as an AMAZING attorney. Carter, truly, saved my life, and I wouldn't be where I am now, were it not for her."
Practice Areas
From criminal appeals and post-conviction representation, our team at Law & Schriener, LLC in St. Louis, Missouri, helps clients in a variety of other cases, including expungement, criminal defense, and asset forfeiture. Learn more below about the cases we proudly handle.
Blog
Join us as we explore a wide range of topics designed to empower and educate, helping you better understand your options and make informed decisions in times of legal need.
Post-Conviction Success Stories
State v. J.P.
Client entered a guilty plea in 2006 to a misdemeanor for riding public transportation without proof of valid fare. Client was not represented by counsel. In 2013, client retained services of Law & Schriener, LLC who filed a motion to withdraw his plea on the basis of manifest injustice. The court granted the motion and the prosecutor dismissed the case.
State v. E.T.
The client, who was not a United States citizen, entered a guilty plea in 2002 to a misdemeanor passing a bad check charge. For immigration purposes, a bad check charge is a crime involving moral turpitude (CIMT). Because he had another CIMT, he was deportable. In 2012, a motion to withdraw his guilty plea based on manifest injustice pursuant to Missouri Supreme Court Rule 29.07(d) was filed.
Aggressive & Experienced Advocacy
Defending Missourians in State & Federal Courts
After a criminal conviction, you may feel helpless. Especially when the criminal conviction is final after your appeal has been denied or after the time for filing an appeal has passed. However, our team at Law & Schriener, LLC, in St. Louis, Missouri, is ready to compassionately fight for your post-conviction relief for the best result.
Post-conviction relief can start in the initial trial court, progress through levels of State Appellate Courts, and eventually make its way to Federal District Court. We are here every step of the way, representing you at all levels. Reach out today to schedule a strategy session with our dependable legal team. Leave the worrying in our hands.
Guilty Verdict? Exercise Your Right to Appeal.
It is understandable to feel overwhelmed and confused when a jury rules that you are guilty of a crime. We will gladly listen and help you exercise your right to appeal. Seek justice today by fighting for your future and rights.
---