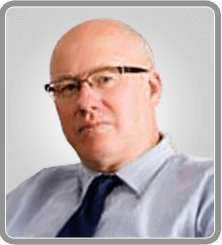 My partner and I almost exclusively represent clients that have come into contact with the criminal justice system, either through investigation, pending charges, or convictions. We handle all aspects of the criminal process from pre-indictment to post-conviction.
My area of concentration is post-conviction cases in both state and federal court. I have represented clients challenging their sentence, conviction, or continued confinement in the United States District Courts for the Eastern District of Missouri, Southern District of Illinois, Northern District of Georgia, and Northern District of Indiana. I have also represented clients in Missouri challenging their convictions and sentences including clients sentenced to life without possibility of parole and to death.
In addition to my post-conviction work, I have represented clients charged with crimes in both federal and state court at the trial level and on direct appeal.
For better results, I take each case seriously with a friendly approach.
Birthplace:
Troy, Missouri
Education:
University of Missouri School of Law, J.D. 1988

University of Missouri, B.A., Political Science, 1985
Professional associations:
Missouri Bar

National Association of Criminal Defense Lawyers

Missouri Association of Criminal Defense Lawyers
Admissions:
Missouri, 1988

U.S. District Court, Eastern District of Missouri, 1991

U.S. Court of Appeals, Eighth Circuit, 2006

U.S. Court of Appeals, Seventh Circuit, 2006

U.S. District Court, Southern District of Illinois, 2007

U.S. District Court, Eastern District of Michigan, 2012

U.S. District Court, Eastern District of Wisconsin, 2013

U.S. Supreme Court, 2013
Professional Experience:
Partner at Law & Schriener, LLC. St. Louis, Missouri April 2005–present

Senior Pro Se Staff Attorney at U.S. District Court Eastern District of Missouri, St. Louis, Missouri May 1988–April 2005

Habeas Corpus Law Clerk at U.S. District Court Eastern District of Missouri, St. Louis, Missouri 1999–2000